Note for the new download : This is not in .zip format anymore. I now have this in .tgz format. This means that you can load this without having to unzip it. Just load it as you would an .oar file but instead of putting in filename.oar you willl put in filename.tgz for whatever OAR file you are trying to load.
This is a "Mature" rated sim. It contains cuddles and kiss poseballs.
I have created this sim using my own builds, animations, textures and such. This is a large file and may take awhile to download. For instructions on how to load an OAR file go HERE. Below you can see a few snapshots of what the sim looks like.
Take this apart and use just what you need or use the whole sim just as it is. Do anything you want with any of it. It's all free with no TOS and no Rules. Treat it as your own because once you download it then it will be your own 🙂
Disclaimer: I am not responsible for the content you offer to your grid. Once you download this you must make sure that you go through it and take out anything that doesn't fit with the age group for your grid.
NOTE: Once the OAR is loaded on your grid you may need to reset scripts in the scripted items (poseballs, rides, furniture). Edit the item and choose "tools" from the upper menu bar an then choose "reset scripts in selected".
IMPORTANT NOTE FOR PEOPLE USING THE SAFARI BROWSER:
There is a problem when trying to download these OAR's using the Safari web browser. The OAR has the extension of .tgz but when downloaded Safari automatically changes the extension to a .tar
There are two ways you can handle this problem:
1. The easier solution is to download the files using a different browser.
2. Or you can use the Safari browswer if you want to, but you would have to disable this Preferences option: "General > Open "safe" files after downloading". That prevents Safari from automatically extracting the TAR files from the TGZ files. However, it also prevents opening other files automatically, such as PDF
(special thanks to Ilan Tochner from Kitely for bringing this to my attention and providing me with the help with this issue)
~*~ 23,620 Prims ~*~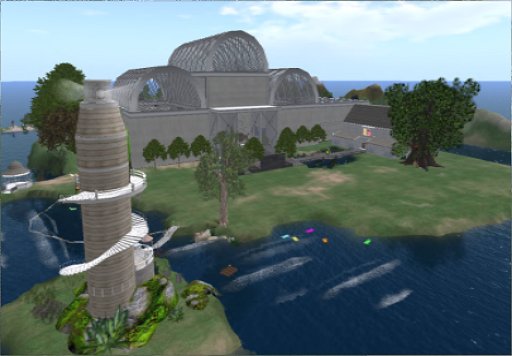 This is a fully stocked freebie mall
Use what is in there or add your own items to give away
or use it in any way you please.
Version 2.0 is expanded with more stuff on the inside and outside.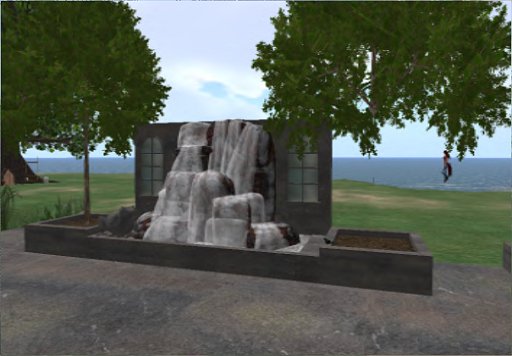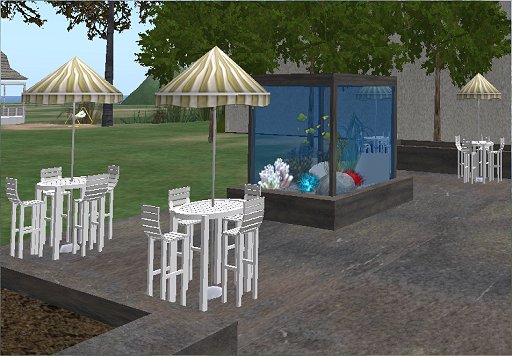 Version 2.0 offers A nice patio with a water feature outside.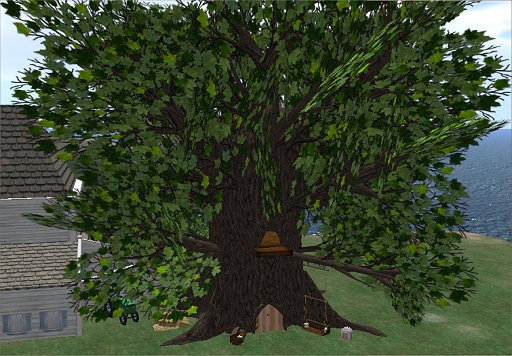 A elf treehouse with three floors. And a nice place to sit under the shade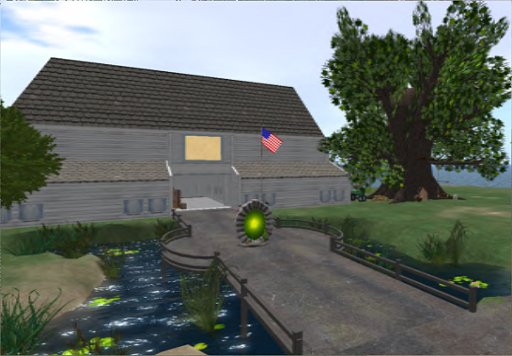 I'm including my HG building. But please note that you will have to either configure all of the HG doors again with the right hypergrid address or delete the building. Or you can use it for something else. I supply no technical support with this. This was orginially made to be on OSGrid so one side of the building has some osgrid sim teleport doors. You may need to adjust your opensim.ini to get these to work as you walk through (collision). I think these scripts were original created by Whitestar Magic in OSGrid. Read his forum notes HERE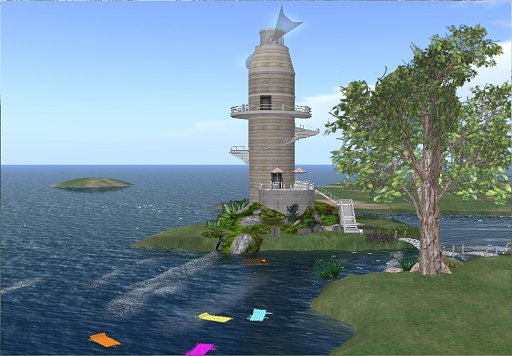 This version comes with a lighthouse, waves, water toys and some landscaping.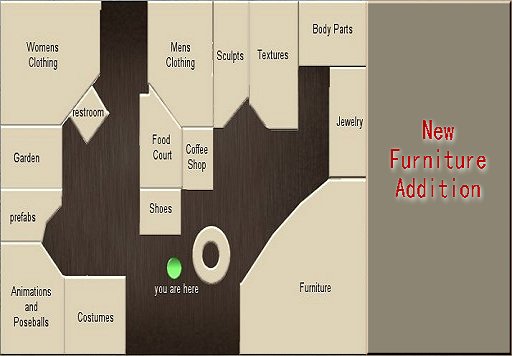 Version 2.0 of this Mall has a huge furniture addtion filled with furniture and home decor.
Version two offers the same food court as the orginial. Food might be a bit stale by now.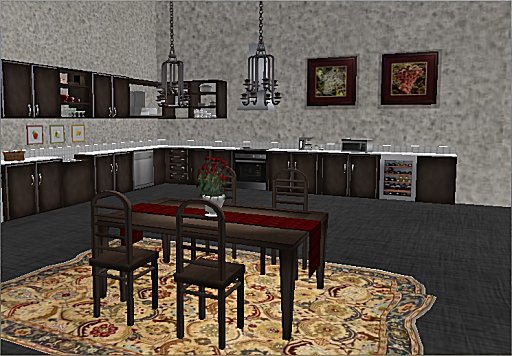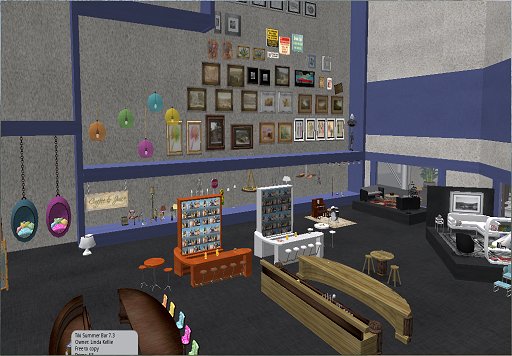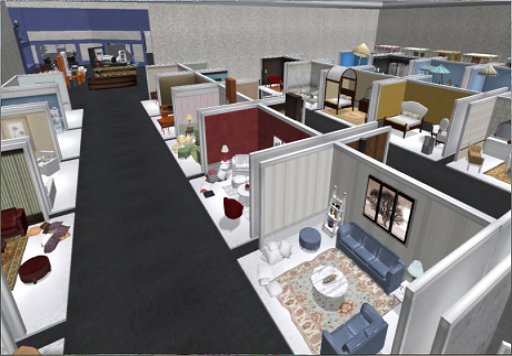 A look inside the furniture store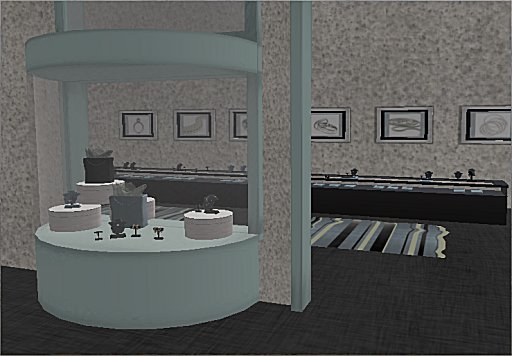 The jewelry store (nothing's changed)
The Texture Store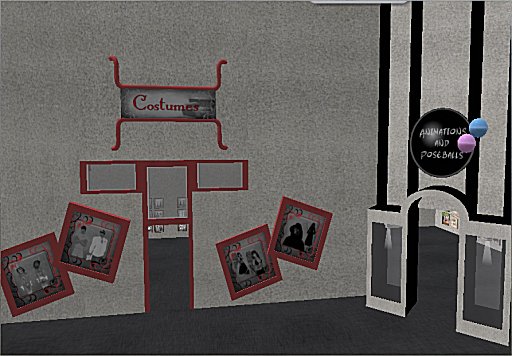 The costume store and the Animation store remain the same.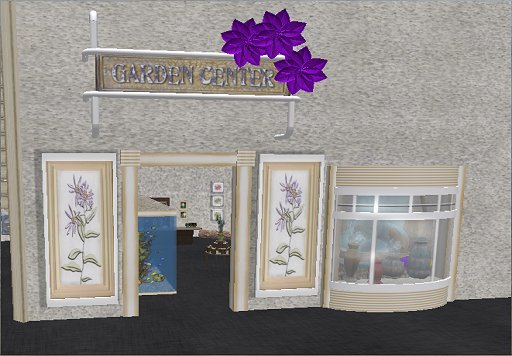 The Garden Center. You'll find some fish and pets in here as well. I believe there have been a few items added since the first version.
The mens clothing store has stayed just about the same but it now has some backpacks.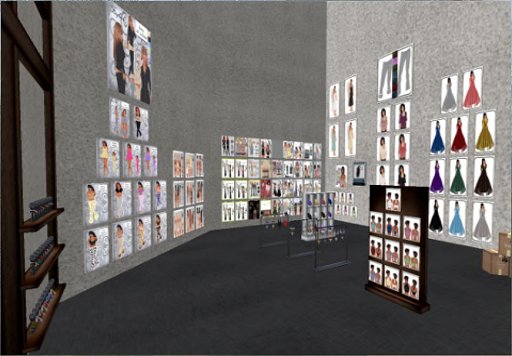 The womens clothing store has more clothes in it now with Version 2.0