Note for the new download : This is not in .zip format anymore. I now have this in .tgz format. This means that you can load this without having to unzip it. Just load it as you would an .oar file but instead of putting in filename.oar you willl put in filename.tgz for whatever OAR file you are trying to load. 
Please note that this is more of a social sim made for adults. There is furniture located around the sim that contains kisses, cuddles and other adult animations.
  I have created a sim using my own builds, animations, textures and such. This is a large file and may take awhile to download.  For instructions on how to load an OAR file go HERE. Below you can see a few snapshots of what the sim looks like.
Take this apart and use just what you need or use the whole sim just as it is. Do anything you want with any of it. It's all free with no TOS and no Rules. Treat it as your own because once you download it then it will be your own 🙂
Disclaimer: I am not responsible for the content you offer to your grid. Once you download this you must make sure that you go through it and take out anything that doesn't fit with the age group for your grid.
NOTE: Once the OAR is loaded on your grid you may need to reset scripts in the scripted items (poseballs, doors, fountain, menu driven furniture). Edit the item and choose "tools" from the upper menu bar an then choose "reset scripts in selected". 
 IMPORTANT NOTE FOR PEOPLE USING THE SAFARI BROWSER:
There is a problem when trying to download these OAR's using the Safari web browser. The OAR has the extension of .tgz but when downloaded Safari automatically changes the extension to a .tar 
There are two ways you can handle this problem: 
1. The easier solution is to download the files using a different browser.
2. Or you can use the  Safari browswer if you want to, but you would have to disable this Preferences option: "General > Open "safe" files after downloading". That prevents Safari from automatically extracting the TAR files from the TGZ files. However, it also prevents opening other files automatically, such as PDF
(special thanks to Ilan Tochner from Kitely for bringing this to my attention and providing me with the help with this issue)
 ~*~  12,815 Prims ~*~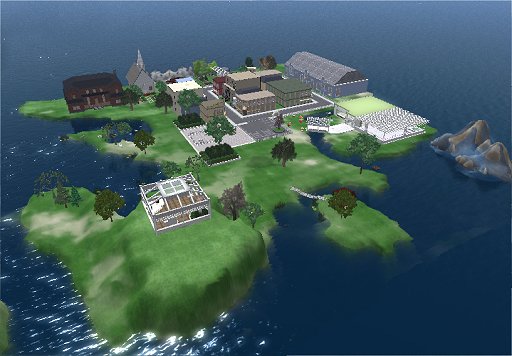 An overview of the whole sim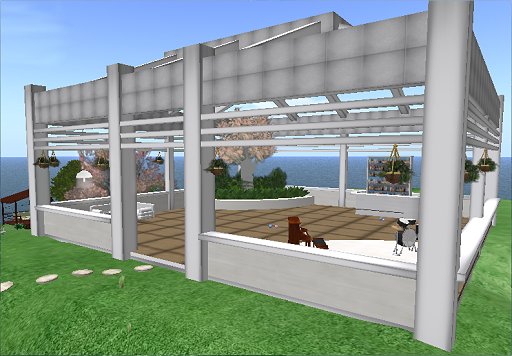 A dance area on the hill overlooking the water. Romantic couples dance balls a bar, piano,drums, guitar, sofa with couples poses.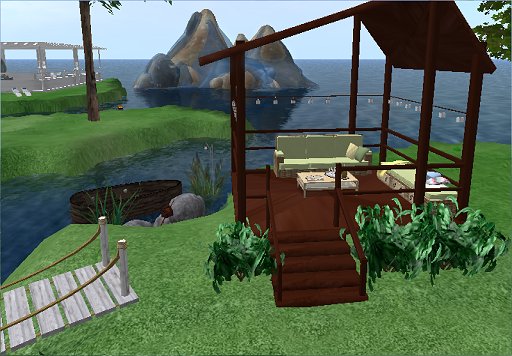 A sweet little deck on a tiny island with a boat for fishing, a rope bridge. On the deck is a cuddle sofa and a tray of champagne. A sculpty waterfall mountain in the distance.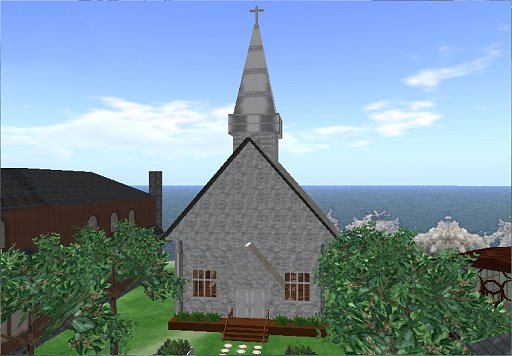 A large church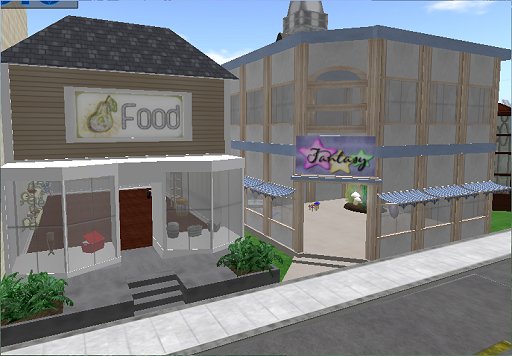 Just two of the stores on this sim. The food store is full of prim food and drinks. The fantasy store only contains a few items but you can always add more. Other stores on this sim are the costume shop, clothing store, funiture store, garden center, animation store,texture store, sculptmap store, holiday store and body shop (hair, skins, shapes)
This is a look at part of the inside of the furniture store. You might have to reset the scripts in the cuddle sofas and floor pillows as well as the fish tanks when you first start it up.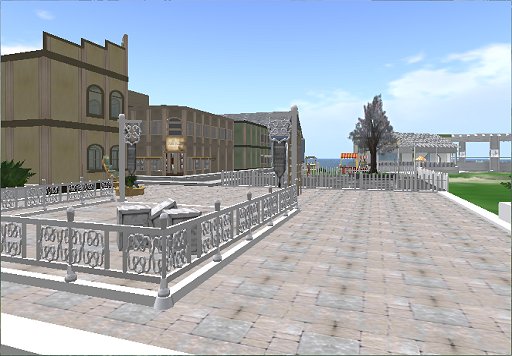 The landing area (center of the sim) This area has a little section fenced off for people to open their boxes and such. Also here is a teleport system and a fountain. A parking lot right next to it and then the town.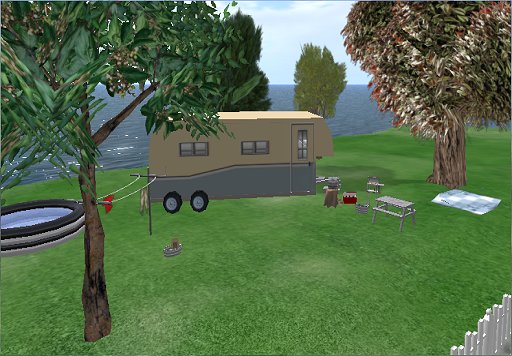 Apparently someone decided to live here and they parked their camper put out a clothes line and a blow up pool, set out a cooler of beer and made themselves at home. 🙂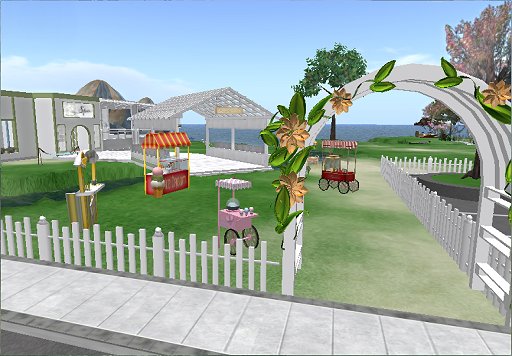 There is a little park of food carts right outside of the spa building. Pizza, popcorn, cotten candy, lemonade stand and hot dog stand.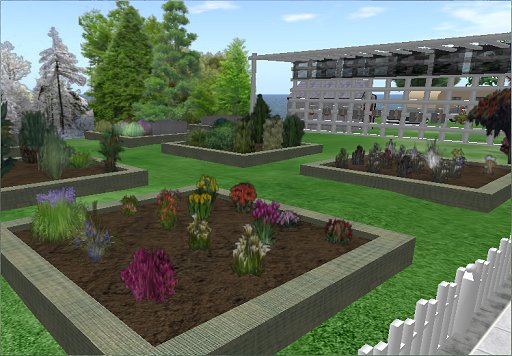 The Garden Center. Here you will find plants just ready to be picked up. All of them are not shown in this picture.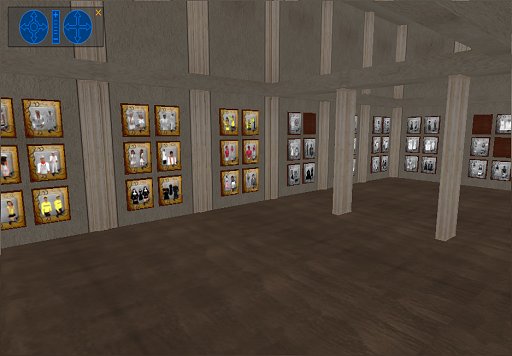 Inside the costume store.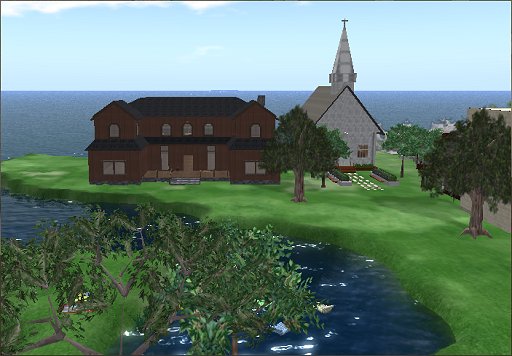 The lodge is set on the edge of the sim with plenty of windows to enjoy a wonderful view of the water. The church is right next door. You can't see from this picture but there is a diving board, floaties and sunbathing towels set out here too.