Note for the new download : This is not in .zip format anymore. I now have this in .tgz format. This means that you can load this without having to unzip it. Just load it as you would an .oar file but instead of putting in filename.oar you willl put in filename.tgz for whatever OAR file you are trying to load. 
I have created a sim using my own builds, animations, textures and such. This is a large file and may take awhile to download.  For instructions on how to load an OAR file go HERE. Below you can see a few snapshots of what the sim looks like.
Take this apart and use just what you need or use the whole sim just as it is. Do anything you want with any of it. It's all free with no TOS and no Rules. Treat it as your own because once you download it then it will be your own 🙂
Disclaimer: I am not responsible for the content you offer to your grid. Once you download this you must make sure that you go through it and take out anything that doesn't fit with the age group for your grid.
NOTE: Once the OAR is loaded on your grid you may need to reset scripts in the scripted items (poseballs, doors, fountain). Edit the item and choose "tools" from the upper menu bar an then choose "reset scripts in selected".I added a teleport board at the landing point but I could not get a tp script to work on my standalone so you can either add your own scripts or just delete the board. 
 IMPORTANT NOTE FOR PEOPLE USING THE SAFARI BROWSER:
There is a problem when trying to download these OAR's using the Safari web browser. The OAR has the extension of .tgz but when downloaded Safari automatically changes the extension to a .tar 
There are two ways you can handle this problem: 
1. The easier solution is to download the files using a different browser.
2. Or you can use the  Safari browswer if you want to, but you would have to disable this Preferences option: "General > Open "safe" files after downloading". That prevents Safari from automatically extracting the TAR files from the TGZ files. However, it also prevents opening other files automatically, such as PDF
(special thanks to Ilan Tochner from Kitely for bringing this to my attention and providing me with the help with this issue)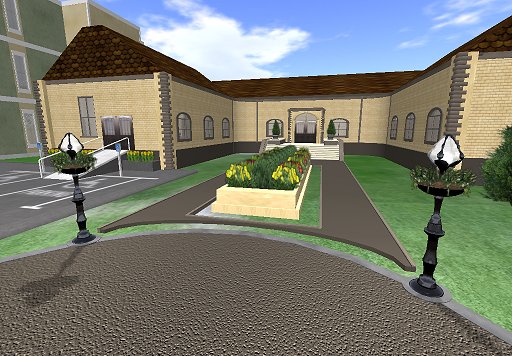 Center of the sim. Landing area. School building/store/welcome center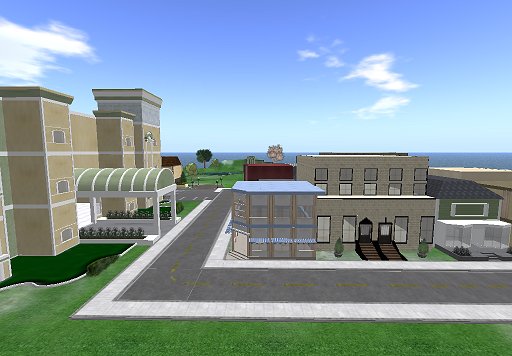 Three story building and center of town with 12 buildings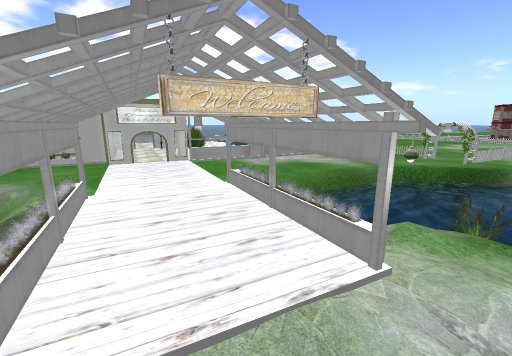 Bridge over lake leading to the Park Commons Building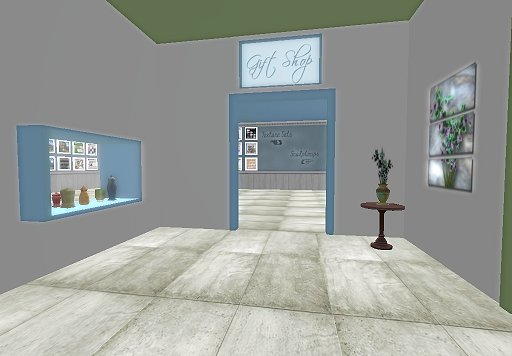 Inside the Park Commons Building is a gift shop where I have put some of my textures, sculpmaps, complete avatars, poseballs, AO's and skin templates. If you are running a childs sim be sure to go through everything and make sure you are not leaving out any adult skins or couples romatic poseballs. This is up to you to make sure everything left on the sim is age appropriate for your grid.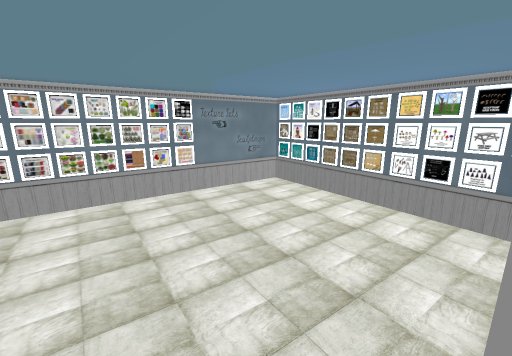 The textures and sculptmap area of the gift shop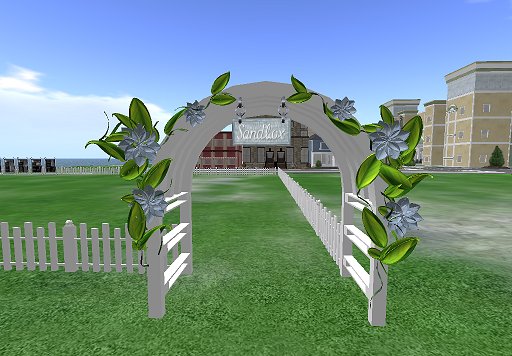 I have added a sandbox area. At the far end are signs teaching step by step how to build. I put a cute little fence around the area.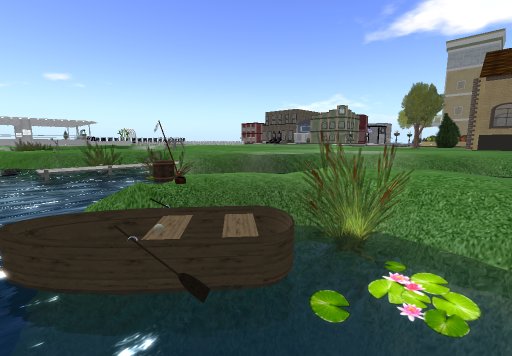 I made a little lake. The boat won't go anywhere but there is a fishing pole you can grab and a sit fishing animation. Nothing high tech but kinda cute.  Also there is a dock with some animations and a picnic table and grill.
This is a parking lot. Complete with handicap parking and a ramp into the main building. I don't know how to make cars so the parking lot is empty. 🙂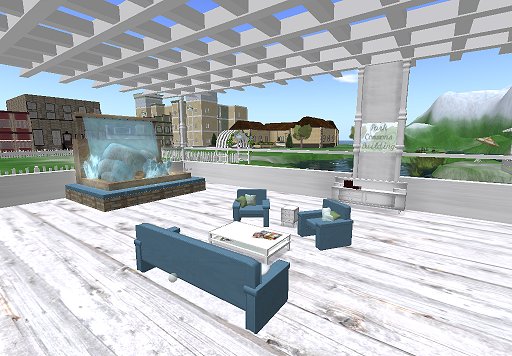 The park commons area has an outdoor patio space. This space has a fountain, seating, a stage (with piano,drums and guitar), a coffee and juice bar and some potted plants.